Welcome
Welcome to the website for Recognizing and Treating Breathing Disorders second edition edited by Leon Chaitow, Dinah Bradley and Christopher Gilbert.
The editors have used this website for posting instructive video sequences related to some of the techniques described in the book. These videos include demonstrations and educational sequences of specific manual therapies across different patient age groups. Readers are invited to access these videos early on during their orientation through the book and may register on the site by following the simple log-in instructions shown above [see Access the Videos tab].
This video material will be perfect for physiotherapists, manual therapists, physical therapists, osteopaths, osteopathic physicians and chiropractors, massage therapists, structural integration practitioners, Pilates and yoga teachers & therapists, Tai chi and Feldenkrais practitioners, athletic coaches and voice-coaches.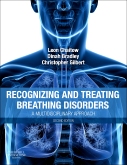 Buy this book